Meet Alex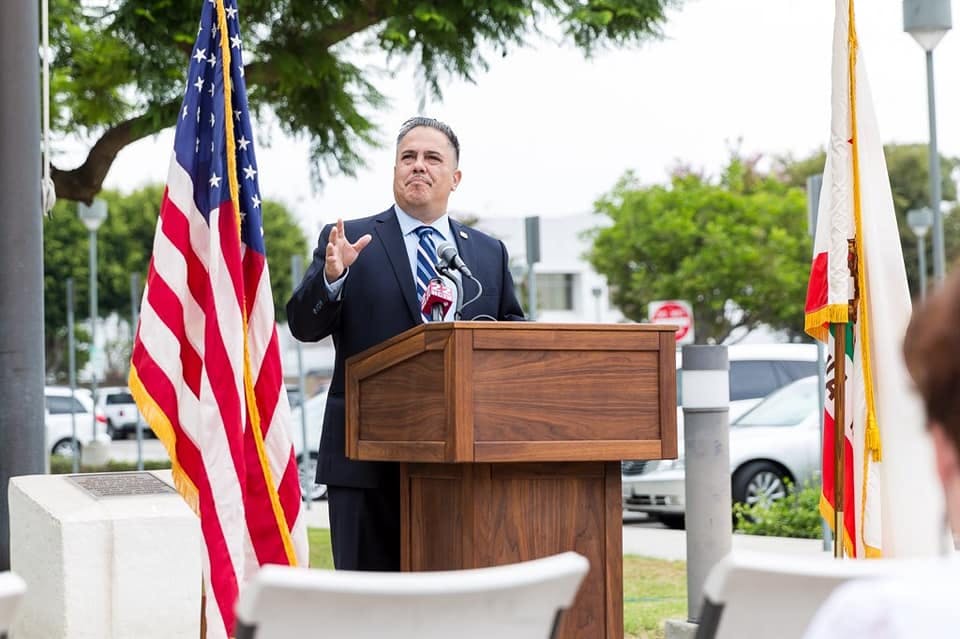 Alex Vargas' newlywed parents decided to call Hawthorne "home" in 1970. Alex was born in September of the next year and was followed by three other siblings over subsequent years. His parents managed to raise the family on a single income with Dad working and Mom taking care of the children. Their family ethics emphasized hard work, education, moral values, and social responsibility.
Mayor Vargas attended St. Bernard High School in Playa del Rey, California, graduating in 1989. He attended California State University Dominguez Hills and graduated in 1995 with a Bachelor of Science in Physics. During his undergraduate studies, he obtained a Physics internship at Lawrence Livermore National Laboratory. Mayor Vargas then continued his studies at California State University Long Beach where he earned a Master of Science in Physics.
In 1997, while in graduate school, Mayor Vargas began working in the aerospace industry on laser and optics programs at Hughes and Raytheon. He also spent time working at L3 Communications testing satellite components under Space Environment conditions.
From 2004-2009, Mayor Vargas served as Commissioner on Hawthorne's Civil Service Commission, where he brought fairness to the review of civil service employee matters. In 2007, he served as founding President for the North Hawthorne Community Association, where he worked with his neighbors to successfully lower crime and enhance security in the neighborhood. 
Mayor Vargas decided to run for a seat on the Hawthorne City Council in November 2009. After an intense grassroots campaign, he won the city council race by finishing first over many other candidates.  In December of 2010, he was nominated by his city council peers to serve as Mayor Pro Tem of Hawthorne. 
As a Councilmember, Mayor Vargas has actively pursued businesses to relocate to Hawthorne and has established a more cooperative working relationship between the Hawthorne Chamber of Commerce and the City. He has also served on a variety of city committees to help foster more affordable housing, reduce gang and drug influence among our youth, expand local recreational facilities & parks, enhance citywide beautification, and to provide essential city services to the less fortunate.  
Based on Alex Vargas' passion and love for the people of Hawthorne, he ran for Mayor in November of 2015 and was overwhelmingly elected.  As Mayor, he has led the city with integrity and transparency, while implementing new ideas to fight crime and advance the city's economic renewal plans. His policies and personal attention to building relationships, has led Hawthorne to experience a revival during his time in office.  
Currently, Mayor Vargas is employed as a physics professor at El Camino College and is serving as a math and science educator teaching incarcerated adults in the Los Angeles County Jail System.